Looking for examples of compelling fundraising letters? We've got 'em for ya—plus the 411 on why fundraising stories matter. ☆ Let's just put this out in the open: it's hard to ask people for money, especially when it's a hefty chunk of change. Luckily, FundMyTravel distributes contributions among tons of people (#crowdsourcingFTW). This makes reaching fundraising goals more attainable.
Thank goodness we don't live in a world where we rely on a single patron to fund all of our hopes and dreams! Crowdsourcing makes it more attainable, but how do you actually go about asking people for money without making things awkward? Enter: fundraising stories.
Great fundraising stories may be unicorns in a herd of horses, but they don't live in an unattainable mythical realm. That being said, you may need to do some soul searching to find your perfect ivory stallion.
The best examples of compelling fundraising stories are the ones that come from the heart and connect with potential donors' emotional sides without making them feel sorry for you. If you want to have a successful FundMyTravel campaign, you need to know how to write a fundraising story that will knock people's socks off…and we have just the tips for you!
Why are compelling stories important to your fundraiser?
Connecting to emotions leaves a lasting impression, and stories are the easiest way to do that. Fundraising stories are more than a quick "hello, I need money and this is why, thanks bye". They have a narrative. They draw people in and give them a reason to learn about you and your travel goals. 
Stories live beyond your initial fundraiser. They are an opportunity to extend your journey beyond reaching the monetary goal. Crowdsourcing is cool because it turns an individual's goal into the goal of an entire community.
Every person who chips in becomes more than an investor—they become part of your story. They want to know what happens next on your journey. This is the perfect opportunity for you to incentivize donors with special newsletter updates, blog posts, or even a snapchat story feed.
Tips for how to write a fundraising story
1. Be authentic (aka…be yourself!)
We know you're already pumped about your next meaningful travel experience, but how are you going to get others on board? Your story is the ticket to ride into the beautiful sunset of travel bliss. The best fundraising stories tap into raw emotion and authenticity. We're only human, after all; we adore a good story.
Make a list of your goals and dreams for this trip and sprinkle that magic fundraising dust all over your story. Share your history! How did you learn about this project? Why does it resonate with you? Don't just copy + paste why X organization is good for the world; why does their mission drive your travel?
Connect to your reader's humanity by sharing personal details and experiences, but don't turn it into a sob story. You want to travel to do some good somehow, right? Lean into that aspect. You may want to volunteer with orphans or sick elephants, which is devastating, but talk about the great work you'll be doing in that arena rather than dwell on the sad parts. Positivity will get you places. You need a plane ticket, not a sympathy card.
You don't need to look far to know how to write a fundraising story, because the story is inside you. Yes, we know how cheesy that sounds, but it doesn't make it less true. It's easier to read a book that's already open. 
2. Be honest about why you're fundraising
Don't be slim shady; let people know why you're asking (nicely) for money. State the obvious, then elaborate on the details. Obviously, you need a little help with the cash situation. But what else?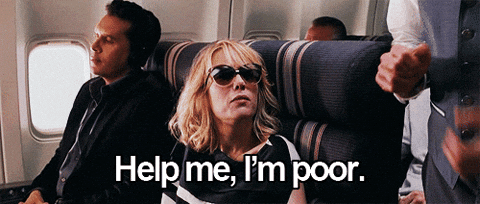 Maybe you're a student who is trying to keep on top of loans, but has a dream to do medical research abroad. Maybe you just quit your job to find yourself, and you are drawn to humanitarian work abroad. Or maybe you just don't have enough saved to cover the cost of your ticket to Thailand, but you've been planning on studying abroad for a semester and just need help to go the extra step.
Fundraising stories that outline specifics of what the money will cover are going to be more successful.  Why? It feels good to help others. If people see that their $30 donation paid for your visa, they get a tangible, warm, fuzzy feeling that they made a difference. Be straight about why you need the cash, and what the money is going towards. Transparency is key.
3. Be short and sweet
Writing a fundraising letter doesn't have to be a full time job. Yes, you should take time and be intentional, but please don't send out a novel. Fundraising stories should be short and sweet. Like Lil' Sebastian. Or a corgi. You're writing for the internet now, and believe us when we say your audience is a sea of skimmers.
Get to the point (#minimalism, yo). Yes, you need to include your beautiful soul-story and dirty details, but don't bury the lead. State the facts early! 
Use simple yet powerful language. Keeping it approachable and skimmable will draw a wider audience, so don't use ridiculously big words that make people stop reading and pull out a dictionary. 
Some formatting tips:
Call attention to details with

bold

words

Try a bulleted list to break up text

Keep paragraphs under 7 sentences

Pad your key info with white space
4. Be assertive with your ask
This is one of the hardest parts of writing a fundraising letter, but one of the most important. You need to actually ask for money.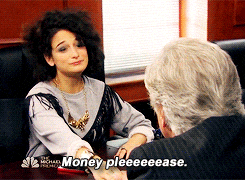 It's important to be assertive with your ask, but that doesn't mean aggressive. You need to be clear in your fundraising letter that you're asking for money so people know how to help out. Right off the bat, the reader should know you're asking for money. Then, weave in your story and goals. Finally, tell them how to contribute:
"By donating $25 dollars you can help me reach my goal of planting 300 trees in Tanzania. Follow the link to my profile on FundMyTravel and click donate". 
This fundraising writing sample makes it clear that you're asking for money, and explains exactly how to do it.
We get it, it's awkward. But if you go about it graciously, stay humble, and be honest about why, people won't judge you for it. Trust us…we're in the business of asking people (nicely) for money. ?
5. Be gracious—add gracias 
Saying thank you goes a long way. Fundraising stories that end with gratitude are more likely to win people over because it shows that you really appreciate the extra help. You get to prove that you're not a greedy little goblin just trying to cash in on a sweet vacay.
We already know you're a good person since you crave meaningful travel experiences, so your heart is already in the right place! We bet saying "thanks" will come very naturally to you, so this should be easy peasy.
5 examples of compelling fundraising letters
Hello. My name is Sana Erskine although I hope most of you already know that.

I'm raising money to go on an educational trip with Midtown International School to Japan for a fresh new cultural experience. This will be my first international trip without a parent. While I'm doing all I can to raise money for this trip, I just can't do it without you.

Why do I want to go to Japan?

To start with, I've wanted to go to Japan since I was 10 years old and hope to live there one day. In preparation, over the last 2 years I even started teaching myself Japanese using foreign language apps on my cell phone. My interest started out for superficial reasons like my admiration for anime and vocaloid. However, as I learned more about Japanese history and culture, my fascination for the island grew.

For example, did you know Japan was until recently (relatively speaking) completely isolated from the world by a government policy called Sakoku (country in chains)? Sakoku didn't let anyone leave or enter Japan under penalty of death.  When the country opened to the world an interesting culture was revealed.

There are a few things that are unique to Japan that I hope to experience should I receive the required donations:

Delicious rice cakes called Mochi, that are mostly eaten on the Japanese New Year but are available year-round.

Shintoism are three different sets of characters used in writing.                     

 

Ikebana (the art of arranging flowers inspired by Shintoism)             

 

Waka (a form of poetry)                                                                       

 

Nanga (painting with less color)

Hopefully, while I'm there I can learn some art tips and get a better grasp on drawing human and animal anatomy.

Language immersion, including slang, so I can have regular conversations with my Japanese peers.

To show my appreciation, I will send each person who donates a piece of my original artwork. I assume you know that art is my passion and I want to share a little bit of me with all of you.

All the art is digital so you can save it to your favorite device or print and hang it.

Thank you again for your support.

Sana
Why we like it
Makes the "ask" straightforward and gracious

Short and sweet

Bold

text to draw your eye to the call to action

Bullets help break up the text (#skimmable) 

Creates personal connection: why Japan is so meaningful to her

Invites people to be a part of her story by sending them original artwork
Hello my name is Reiza and thank you for taking the time to visit my fundraising page 🙂

I am travelling to Europe for the second time for a whole month and this time through Greece (my dream destination). My original flight date, April 24 was rescheduled which led to me being able to rebook my flight within the 7 day mark for no charges.

I have decided back in 2018 that after I complete Uni I will save up, pack up, and contribute to a disadvantaged community. How timely that this just presented itself out of nowhere and I knew right away that I wanted and will do it. Rather than adding more countries to my trip I've decided that I wanted to volunteer instead. I turned my dream holiday into an opportunity of a lifetime. Hit 2 birds with 1 stone, right?

I have chosen to volunteer in Athens, with an organisation called Our House. I spent a month researching and finding the right community I wanted to be part of and I believe this is the right fit. The organisation is very well rounded and as much as possible, they focus on all the things needed by the refugees.

They host feeding programs every night in 2 locations, they deliver supplies to refugee camps, accompany refugees to the hospitals, give them haircuts, regular home visits, and the most important of all…they find shelter for the refugees that are left on the streets of beautiful Athens. They're very hands on and present and I resonate well with that.

At the age of 22 I've travelled to 25 countries. I realized I have been really fortunate. I've seen so much of the world, have a place I call home, food in my belly, an education. Many of the displaced people in Athens do not have this. My primary goal is to help anyone in need and ensure their well being, comfort and safety.

I want to make use of my knowledge and passion for the world and life in the best way possible. In the past year me together with my brother and cousins have organized a few feeding programs for children here in the Philippines and being from a third world country myself, I know and see how it is with my own two eyes.

This will be my first time on a long haul trip alone, and this experience will be both challenging and hopefully incredibly rewarding for me. My parents are worried, yes but they see how passionate I am about it and understand. I also asked Scoot airlines if they could help me out and waive the 7 day mark so I can stay longer and help more and they gladly moved it with no charges.

I am here because I want to do this solely on my own without the help of my parents, for once. I am 22 and it's about time. I also believe it will be more meaningful this way. My expenses for the holiday part of the trip I've already dealt with (visa, plane tickets, insurance, whatnot) so the funds will go towards my accommodation, vaccinations, local travel expenses, and most importantly the housing and supply needs of the refugees. Since I only have 20 kilos at the moment an extra 20 kilo luggage for clothes that I was hoping to bring and donate would also be substantial.

To raise funds for my volunteer trip I will be:

Selling my old clothes bags and shoes on Carousell

Using the money I earned from Youtube

Taking on sideline jobs from my Mom  

Thank you for any donation that you can make, big or small. Your contribution will help me make a difference to those in need and I promise to keep you posted about my fundraising and the trip itself. 

Thank you!
Why we like this fundraising writing sample
Talks about how she's raising funds in other ways

Her story connects to your emotional side; draws you in 

Her history with travel + interest in volunteer work = clearly thought out, worth your financial support

Talks about what she already has funds for and outlines what your contribution will be going towards 

Ends with a thank you
This fundraising story was written in German and English.
Hey there!

In case you know me personally, you probably already got a snap from an over-excited me talking about my Uganda trip. In case you don't know me, I'm glad you somehow made it here. For everyone that is not just interested in the project, but also wants to know who I am, I wrote a little introduction.

I'm 16 (17 by the time I leave in August), talk a little too much, laugh a lot and would love to drop out of school right now to go and save the world. I usually spend my summer holidays traveling with my mum (and my brother), go out with my friends, swim in public pools, try to get a tan and end up gaining around 5 pounds, from all the ice cream I eat.

As much as I love my summers, I really wanted to change up 2019's.

Actually do something meaningful. "Be the change I wanna see in the world."

So I decided I wanna go overseas and volunteer in a project. Looking for volunteer options is almost a little like scrolling through tinder, there are so many options at some point I just hoped for that "this is it / "I'll marry him" kinda moment.

That's when I stumbled over the Child Care Project – Uganda. It was love at first sight!

The Child Care Project offers children of all age groups, ranging from the really little ones to those that are almost my age, a safe place to be. Around 30-50 kids come here from Mondays to Fridays to laugh, learn, play and eat. They really get to be a child, free of all worries.

The daycare is open all day and provides a meal for every child. For many of the children this is the only meal they get a day.The daycare is not only important for the children, but their parents, especially their mothers. Knowing their kids are safe allows many women to go to work (KALiARE Frauen-Projekt) and earn money to provide food for their families. 

Karmalaya has many other projects in Central Uganda that all tie together so if you want to know a little more about the project or organization here is the link to the website, or my email in case you want to ask me directly: smiszori@gmail.com.

I am grateful for every dollar you decide to donate, in order to allow me to help out in the Child Care Centre in Uganda for four weeks in the summer (August) and who knows – maybe it is your dollar that provides a hot meal for one of the kids.
Why we like this fundraising writing sample
She writes in a very approachable/relatable tone

Talks about why she's passionate about this travel experience 

Breaks up text: skimmable 

It's short and sweet

She expresses gratitude "for every dollar you decide to donate"
Our oceans are dying and time is running out. Every second breath comes from the ocean and we can no longer stand by and watch as we destroy our most precious resource. Especially when 80% of all plastic in the ocean comes from us on land.

That's why this summer I'm setting out on my biggest expedition yet, a five month-long journey to become the first person to run across America on recycled shoes.  

The Journey:

On July 26th, I will begin my Ocean2Ocean run, covering 3,000 miles and 13 U.S. states, from N.Y.C to L.A., from the Atlantic Ocean to the Pacific Ocean.

Beyond the physical demands of running such a long distance, the goal is to engage with as many communities as possible, to create awareness about the ocean plastic pollution crisis and ignite a national conversation of what each one of us can do to make a change.

The Problem:

Plastic has become one of the most produced man-made materials and it is everywhere. Plastic waste is quickly accumulating around the globe in cities, in landfills, on some of our most pristine shorelines, in the open sea and even in the deep sea.

If we don't stop our consumption habits, by 2050, there will be more plastic in the ocean than fish. And as of today there are already more micro plastics in our ocean than stars in our galaxy. It's affecting our water, our corals and our marine life. Studies have found that close to 95% of seabirds are ingesting this ocean plastic and researchers have found plastic in rain samples and in the air that we breathe around the world.

These are just a few statistics that highlight the urgency of acting now.

Outreach:

Along our journey, I'll be hosting educational presentations at schools and universities, organizing events such as zero-waste workshops, documentary screenings, street and city cleanups and run-alongs (plogging) with running clubs and athlete organizations.

During this expedition, we will also be producing a series of videos to document this journey and the people we will meet along the way. By producing weekly videos, we will include portraits of sustainable initiatives  as well as updates on my running adventures.

By running 20 miles a day, 6 days a week for 5 months, I want to show that anyone can make a difference if they take the first step. Whether that step be to run across America, to reduce plastic consumption, or to make a single donation.

How You Can Help:

In order to make this expedition happen, we need YOUR help. Along with our sponsors, we need to raise an additional 30,000 USD in order to make this project a reality.

Other ways you can help, include forwarding this campaign to friends and groups concerned about plastic pollution, which would be a HUGE help. THANK YOU FOR SHARING!

Join us in our fight against ocean plastic pollution.

Together we can make our oceans great again!
Why we like this fundraising writing sample 
Clearly outlines PURPOSE of travel 

Explains in details what your contribution will do

Breaks up the story with images, headers, and graphs, making a longer fundraising story easier to digest

Includes a call to action

Ends on positive even though the subject is kinda a bummer (oceans dying and whatnot)
Hello Everyone!

This campaign will help provide funding for my Study Abroad trip this coming May to Germany, Holland and Denmark. While there, I will be traveling to study Architecture and Landscape Architecture. This experience will expand my views on different techniques and styles of Architecture as well as an opportunity to study historical sites and their design techniques. It will also give me a chance to study Landscape Architecture by providing an opportunity to visit numerous famous gardens. 

On this trip, I will have the opportunity to complete a required credit for graduation from University of Tennessee, Knoxville's College of Art and Architecture. I will travel with 19 of my peers as well as two faculty of UTK. I will be given a few "free-time" opportunities to experience the different cultures and lifestyles in Germany, Holland and Denmark. This trip is quite costly, however, and I would greatly appreciate any help people are able to provide. I am so excited for this once in a lifetime chance and to be able to grow as an architect and share my experience with all of you!
Why we like it
Sometimes less is more: short, sweet, simple

States her purpose for travel, her goals for the trip, and the reason she's asking for help

She includes a way to extend the narrative ("share my experience with all of you")
6. Changing Lives in Thailand
Hello, 

To those who know me well, it's no surprise that I am going to Thailand this summer to volunteer in an elementary school. I am thrilled to have found a program that combines my passion for teaching and my love of Thai culture. This trip means so much to me because I believe that education can change people's lives, and the sad reality is that not everyone has easy access to quality education. While I can't change the world, I can make a difference in one community by contributing my time, energy, and knowledge to students in Thailand. But I need your help to get there. 

Beyond just exploring a new place and having fun, I chose to go to Thailand because I studied abroad there during my undergrad. Before going to Thailand, I never thought much about the country. I ended up going because it was affordable and totally different from any place I'd ever been. Spoilers: it stole my heart. The people are so caring and welcoming, the language is beautiful, and the countryside is stunning. 

My passion for providing education to communities in need made me interested in this program. While abroad I will be:

Teaching English

Supporting teachers 

Learning about education systems in Thailand

Connecting to more volunteer opportunities

Spreading the word on realities of underfunded schools around the world on my blog

On this trip I expect to grow, be challenged, and learn so much about myself. But I can't do it alone! Every little thing helps. Here are some of the ways you'll be supporting me:

$25 will get me to the airport

$50 will pay for the visa

$60 will help me pay rent

Sharing my FundMyTravel link will help spread the word! 🙂

While I'm abroad I'll be sharing my story at EducationMakesMeThaiSmile.blog and sending special video updates to donors.

This trip is the best real-world experience I could ask for. It is a way for me to gain new perspective, push myself to try something new, and make an impact on a community in need. I know I've made it to where I am today because of the amazing people in my life such as yourself, and I hope you will join me in this next step.  

With gratitude,

April Ludgate
Why we like it
Connects her story to her passion for travel

Includes an ask right off the bat

Breaks up paragraphs and includes bullets

Outlines details and specifics on what money could go towards

Extends the narrative on blog, includes ways for donors to get special perks 

Asks nicely; says thanks
Writing compelling fundraising stories will get you more donations!
Now that you know how to write a fundraising story, you know how easy it is! Sure, it's intimidating at first, but that's life, right? You don't have to look far, because the story is you. Your hopes, dreams, and goals. All you need to do is format that in a way that encourages people to support you and your journey. 
Travel is a beautiful thing, and money should never come between you and a life changing adventure. FundMyTravel is here to get the word out and make your journey go smoothly. Don't miss out on more tips and tricks to get your dream trip off the ground.