Are you jazzed up and ready to become a professional fundraiser? We sure hope so, because this guide is all about getting down to business (letter-wise, that is). While you might be wondering what makes a good fundraising letter, fret not! We will not only explain, we will also provide 6 free fundraising templates for your perusing! And who doesn't like free things? *cough* everyone *cough*.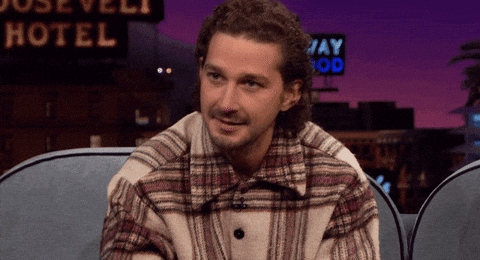 While fundraising letter templates are not always necessary, they can definitely help to get the ball rolling. This guide's purpose is to get you familiar with various fundraising letter templates, including fundraising templates for donations and sponsorships. Trust us, you don't need to be an English major to write successful fundraising letters. With the right info, you'll soon be a letter-writing pro! 
What makes a good fundraising letter? 
There are lots of fundraising letter templates out there, which is why it can understandably be overwhelming to decide on one to best fit your needs. With that being said, there are certain bullet points you'll want to hit. 
First, you'll want to make it as personal and specific to your fundraising needs as possible. Nobody likes reading a boring, generic letter! Next, it's important to list or explain your fundraising goals. This way, your audience will understand why they are donating as well as what and who it will benefit. Again, nobody wants to give money to a cause they don't believe in. Your job is to make them believe!
Have you ever heard of the phrase "Call to Action"? You'll need one! A Call to Action (CTA) is basically the how of your fundraising letter. How can your supporters donate? Can they donate online through FundMyTravel (we hope so!). Can they donate through the mail? This is a good option for those of us who are less tech savvy (shout out to grandma and grandpa). 
6 fundraising letter templates 
1. The Standard Fundraising Letter
Why we like it: This template fundraising letter is pretty basic, but it gives you a general idea of what they should look like to get you brainstorming. As you can see, it has a subject title, call to action, a URL, and contact info. —Check out this template here!
2. Crowdfunding Campaign Fundraising Letter
Why we like it: If you're planning on using a crowdfunding campaign fundraiser, then a letter focusing on your online campaign will do wonders! Make sure to note the bottom of this letter; adding a blurb about sharing your crowdfunding page with others will help to get the word out! —Download the template here!
3. Student Travel Sponsorship Letter
Why we like it: This letter gives a stellar example of how to appeal to your audience with awesome student travel, that is! Remember to not simply ask for money to travel, but explain what you will learn from the experience. People are more willing to support someone who is willing to work hard while living it up abroad! —Check out this travel-themed letter here!
4. Event Donation Letter
Why we like it: You'll definitely want to check out this fundraising template if you're raising money in connection with a non-profit or hosting an event. Be sure your letter includes an invite to the event as well as info about your organization. —You can find this template here!
5. Corporate Sponsorship Letter
Why we like it: If you live in a city with abundant corporations, or even just a small town with local businesses, then you might want to check out this corporate themed letter. You might be surprised at who all is willing to donate towards a good cause! —Download the template here!
6. Peer-to-Peer Fundraising Letter
Why we like it: It might seem like crazy logic, but people who already support a similar cause, are more likely to donate to your cause! Crazy, right? Here's an example: Say your friend donates to a local animal shelter because she's passionate about finding animals a good home. Now what if you were trying to raise money for your sick dog? Relating the two causes might make your friend even more willing to donate! This is what a peer-to-peer fundraising letter does. —Check them out here!
Fundraising letters will help you reach your goal—and so will FundMyTravel!
Fundraising letters are more traditional in the fundraising world; however, using FundMyTravel in addition to a letter would certainly boost your donations. Plus, mentioning your FundMyTravel link in your letter is a perfect Call to Action! Having some form of an online donation platform, whatever it might be, will greatly help you reach a younger audience.
Of course, the first step is to create your FundMyTravel fundraiser! By starting your campaign, donations will automatically be sent to your account. Plus, it's free to create an account and share your campaign! FundMyTravel only takes 5% of all donations to keep the site running and to be able to provide technical and customer support. Sounds pretty nifty, right? We think so!
Did you find your best template fundraising letter?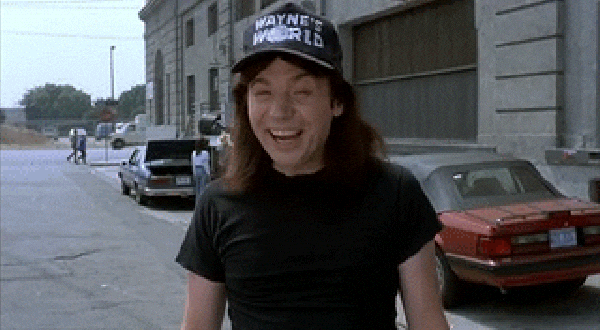 With so many unique fundraising templates out there, we're pretty confident you'll find the right one to fit your fundraising needs. And if our examples above haven't quite cut it, check out more free fundraising templates from the websites linked to above, or check out our FREE Fundraising Toolkit!
Once your fundraising template is ready to go, it's time to pick out some snazzy stamps (travel-themed stamps are not required, just strongly preferred)! While we can't guarantee donations, simply putting in the time and effort to make a fundraising letter will show you that you have the drive and determination to make your goal a reality. Happy writing! 
This article was written by Kaila Forster. Kaila is a recent graduate from the College of Saint Benedict in Minnesota, where she earned her bachelor's degree in international business and history. During college, she embarked on her first adventure abroad, studying in Chongqing, China. Upon graduation, Kaila returned to China as a marketing intern with a trading company outside of Shanghai. Sheis currently working as a Revenue Tax Specialist at the Minnesota Department of Revenue. Kaila enjoys spending her free time cooking, incessantly bothering her cat, and volunteer teaching immigrants and refugees.