When organizing a fundraising event there are so many decisions to make, and it can sometimes seem overwhelming. But before you get too deep into planning, stop and take a moment to think about WHEN a good time would be to hold your fundraiser. It matters more than you'd think!
Finding the best day of the week to host an event can make or break how successful your event is. With a little tweak to the timing, your event could go from raising some money, to raising enough money to meet your fundraising target. But what is the best day for fundraising?
There are seven to choose from and everyday can be a fundraising possibility, but some days are better than others. Find out how to make sure your timing doesn't become an obstacle to making your fundraising successful. (Then take it one step further and think about the best time of year to host a fundraiser!)
What to know about the best day for fundraising
The best day of the week to host a fundraiser depends a lot on your target audience. Workers, families, and college students all have very different schedules! So think carefully about whom you want to attend, and especially when they will be able to attend.
Also, check to make sure there are no similar events being held around the same time, or other events that your target audience will want to attend. For example, spaghetti dinners and pancake breakfasts are common fundraising events for high school and college students — so investigate whether or not someone else or another organization is hosting one on the same day as you.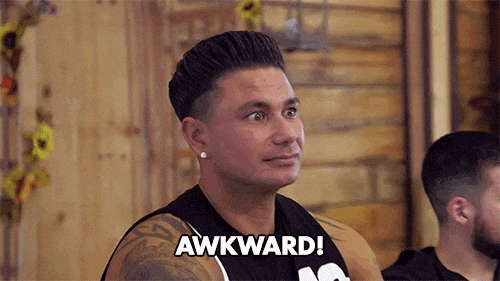 Weekends will get you the most attendance, but hosting a fundraiser during the day in the week is always a possibility too. However, keep in mind that not everyone will be able to attend…people have jobs, after all. If you know a good amount of people will still be able to come to your fundraiser (maybe it's not the traditional 9-5 crowd!), then weekdays are a great choice; weekdays are less busy, venues will have availability, and people want interesting things to attend.
Which is the best day of the week to host an event?
1. Monday—★
Monday evenings are the doldrums for fundraising events; it is the worst possible choice. No one likes to go back to work after the weekend, and by the time Monday evening rolls round people are often grumpy and tired. Most people won't be in a good enough mood to want to dig deep into their pockets.
However, don't give up hope! Organizing an event on a Monday evening can still work; venues will be cheap, there will be little competition, and if you know your event is desirable you can still persuade an audience to come and make a dent in your fundraising target.
2. Tuesday—★
It will take a little less persuading than Monday evening to get people there, but think carefully about the type of fundraising event you will be hosting. A relaxed event with lots of food will be easier to get good attendance for rather than a party or gala that doesn't start until 9:00 p.m. or later.
3. Wednesday—★★
By Wednesday people have got back into the working swing and are ready to enjoy themselves. Venues, caterers, and the entertainment service industry often offer midweek discounts on their products, meaning your event budget can go further, and your profits will be higher!
4. Thursday—★★★
Thursday evening is just a slightly better choice than Wednesday. The 9-5 crowd is ready for some relief from work, looking for time to catch up with friends, and are feeling generous and ready for the weekend. A Happy Hour fundraiser would probably see great success during a Thursday evening! People tend to have more availability (or, at least, flexibility) during the weeknights, so you don't need to worry about other events clashing with your fundraising event.
5. Friday—★★★
Friday evening is the start of the weekend, so it may seem like the best time to persuade people to leave their homes and come to your event. However, often after a long and hard week, people just want to relax; alternatively, younger people (college students and high schoolers) book up their Friday evenings quickly.
What that means is people either won't come in the first place, or will only come for a short time — and neither is good news for your fundraising target. If you do decide to hold an event on a Friday evening, think about what your audience wants: to relax, to recover, and to have fun.
6. Saturday—★★★★★
Saturday is the most popular day and night of the week to hold fundraising events. Most people have free time on Saturdays, meaning they won't just drop by your event but actually participate. They want to relax and enjoy themselves, and they are more generous with time and money knowing there is still another day of no work ahead of them.
However, Saturdays are also very busy and can get booked up far in advance, so getting your target audience to come may be a problem if you're not prompt enough with invitations and RSVPs. You will also need to book a location far in advance, as you will be competing with weddings, birthdays, and other fundraisers for locations. This means organizing an event on short notice or with a small budget may experience additional difficulties!
7. Sunday—★★★★
Sunday is a great option for holding fundraising events during the day, but is not a good choice for events in the evening. By Sunday evening, most people want to stay home and relax a tiny bit more before a busy week begins. However, if your event ends before 4:00 or 5:00 p.m. you'll be golden! During the day, people are more likely to still want to make the most of their weekend and be out and about.
Sunday is also a great day for family events. Parents want to spend time with their children, but also enjoy not having to organize entertainment for them. Take the work out of entertaining the children at your fundraiser, and families will flock to attend.
With FundMyTravel, EVERY day is the best day for fundraising
FundMyTravel is here to help make sure your meaningful travel (or fundraising) dreams come true. FundMyTravel is an online fundraising platform designed to support everyone raise funds for meaningful travel-related projects, whether domestic or international. It is easy-to-use, social media ready, and will provide you with support throughout your fundraising process to help make your fundraisers successful. The fundraising toolkit will help you reach out to your networks and a wider audience, and help those donations start rolling in.
The best day of the week to host a fundraiser will show you the money!
So which day is the best day for fundraising? It all depends on you and your fundraiser!  Everyday is a fundraising possibility, and everyday has the potential to be the best day of the week to host a fundraiser. So get thinking, get creative, and start planning your fundraising journey.
When you have decided on the best day of the week to host an event, check out more of our resources on Fundraising 101. And don't forget that social media can be used anytime to promote your event — get some inspiration on how to utilize your social media campaign.
Sign up for the
FundMyTravel Newsletter
for more tips and tricks to help make your fundraising as successful as possible!
This article was written by Rachel Taylor. After moving to Malaysia, Rachel caught the travel bug and hasn't been back to the UK since. Her travels have taken her via Europe, East and Southern Africa, and Asia. She is currently settled in northeast China, where she is hoping one day to hold a conversation in Chinese not about the weather.