A year sounds like a long time until… it's not. That's why you need to create a comprehensive fundraising plan to keep you on track. If you don't create tangible goals and set yourself up for success those months will fly by before you know it.
It can be overwhelming to think about all the fundraising stories and letters you need to write, Instagram posts you need to polish, and bake sales you need to organize to meet your fundraising goals. That's why we've laid out a fundraising plan example for you to peruse at your leisure!
It gives you enough time to lay everything out in a strategic, realistic way. A 12 month fundraising plan gives you a chance to adjust goals, assess your stress and strength points, and roll out a successful fundraising campaign that gets you to that meaningful travel experience.
What are you raising money for?
Meaningful travel means something different to everyone, but at the end of the day, you'll need some moolah to actually do it. Whether you're gungho on a semester abroad in the Philippines, or you've dreamed about volunteering with sea turtles your entire life, the nitty gritty reality is that these things cost money. 
You can raise money to volunteer abroad — for a few weeks, for a few months, even a year. Life changing, no doubt, but you're not making money when you volunteer. Sometimes you get a living stipend or food help, etc., but you'll be primarily living off of savings. 
PeaceCorps is another great organization to get involved with, but living without a paycheck for two years can be a little financially draining. 
If you're an intern abroad, getting experience for work could be an amazing opportunity for skill-building you won't wanna pass up, but again…"unpaid" is unfortunately the name of the game when it comes to international internships. Even if you do get paid a small wage or have a living stipend, you're not gonna be flush with cash.
The money you raise will go towards your basic needs and their costs first: airfare, visa, passport, materials for community service or study, accommodation, and any program fees associated with your journey. 
How much can you raise?

People use FundMTravel to raise all kinds of cash money, so really anything is possible. Some of the most successful campaigns set goals between $300 and $10,000, and even exceeded their goal amounts. Key point: they exceeded their goals. 
An average gap year costs about $5,000, while study abroad programs can range from $15,000 to $36,000 depending on where you go and how long you stay. Volunteering abroad also requires a chunk of change, but it varies greatly depending on the program, flights, visas, etc. But you'll probably want to raise a few thousand just in case. 
It's important to remember that you don't need to rely on FundMyTravel for all of your funds. Study abroad scholarships and other financial aid options can support those higher ticket travel experiences. 
The reality of travel, studying, or volunteering abroad is bookended with dolla dolla bills, so you have to be able to set those rose-colored glasses down for a hot sec and do some grunt work in money land. But don't worry — we're here to walk you through it.
A comprehensive fundraising plan for 2020
January – April 
1. January is the perfect time to start something, anything, that will create positive change in your life. You'll be making some resolutions that actually pay off by creating a fundraising plan for your life-changing travel endeavours/dreams/goals! Start grinding out the details and layout your very own 12 month fundraising plan.
First, RESEARCH! Find the answers to some basic questions to get you going on the right track for a kick ass fundraising plan. Example: 
What is the cost of your program?

How much is airfare?

How much is a visa?

How much is housing?

How much do you need for additional experiences/fun activities?
Organize this data in a spreadsheet and calculate your total cost. Now, you can choose to make this your fundraising goal, or you can use some of your own savings to supplement the total cost, or maybe plan on some scholarships. But you should end the month with a fundraising goal. 
2. By February you can start digging deep.To have a successful campaign, you need a good story. Why are you passionate about this travel experience? What are you hoping to gain, give, or create while abroad? Define your "ask", and start brainstorming the best way to tell people about your goals.
After that, start a list of potential ways to extend your story throughout your campaign. Will you create videos, design a logo, make a Facebook page, or host any events? Do you want to provide incentives along the trail? If so, what kinds of trinkets, mentions, etc. are in your wheelhouse? This part should be a little messy. Dump all of your ideas onto a piece of paper (physical or digital, live your own life), and then start narrowing your scope.
3. March is when you start creating a strategic fundraising plan.Now that you have a monetary goal and story set in stone, get into major organization mode. Pull up your spreadsheets and get cracking! 
Determine your start and end date and figure out how you'll gain traction (based on February's brainstorming sesh). We created this fundraising plan example around a three-month-long campaign, but you can always adjust depending on your goals/needs. Planning your campaign launch around an event is a great way to hype people up and spread the word about your travel quickly!
Create a calendar for sharing updates on social, hosting events, etc. This can be tedious, but you'll thank your future self once the campaign is up and running. Take the time to lay out a plan for EVERY. DAMN. DAY of the campaign.
Create a spreadsheet to stay organized and hold yourself accountable. What day will you send out your letters? When will you post updates? What platforms will you use? When will your videos go live?
4. April is your creative month.Take all that brainstorming and monotonous scheduling and turn it into something fun! Write your fundraising letter and any other letters you're planning on sending out during the campaign.
Focus on preparing the materials you need for the social calendar you just created. Write copy for posts, organize pictures you'll upload, choose gifs, make a video, etc. Put the actual words (hashtags, gratitude, etc.) in the spreadsheet so that when it comes time to execute it'll just be a simple copy + paste. 
Four months may seem like a long time to prep, but you'd be surprised by the time it takes to do all this planning, especially if you're working or in school. By the end of April, you should be ready to launch your campaign. 
May – July 
Mayday Mayday — we have a FMT campaign about to blow up! By May, the only emergency landing you need to worry about is your FundMyTravel landing page. Since you took the time to plan everything out, we're sure the campaign will be SO HOT.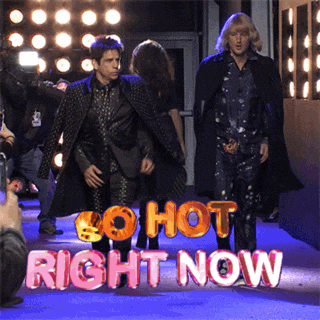 You did all the leg work at the beginning of the year, so the actual launch and maintenance should be smooth sailing. If you follow this 12 month fundraising plan, your actual campaign will only last about three months. Having a semi-short campaign helps create a sense of urgency with donors, and it gives you the option of running a second campaign or extending your end date right away if needed.
5. Create your FMT account and launch your campaign at the beginning of May. Don't worry if you don't get it up and running May 1st on the dot. You've already done the heavy lifting by prepping materials, crafting stories, and creating social media calendars in the beginning of the year. Having a comprehensive fundraising plan really pays off at this point, because you get to take a little bit of a breather and watch all your hard work fall into place.
Lean into that social calendar you made to stay on top of sharing updates and responding to people on Facebook, Twitter, etc. Update your posts daily without being spammy, and encourage others to share to spread the word! If you planned on hosting any additional fundraising events, make sure they actually happen. 
6. June is your mid-year mark, so it's a good time to reflect on the work you've done so far. What is going well? What is more difficult than you expected? Are you going to meet your fundraising goal by July?
The benefits of creating a 12 month fundraising plan is it gives you time to lay everything out in a very intentional way, so take advantage of the time you give yourself to assess how things are working (or not).
Remember, you can always adjust the monetary goals and deadlines as your campaign goes, so don't freak out if the stars aren't totally aligned by June. And if they are aligned? You can continue to receive funds as long as your campaign is open, even after the goal is met! 
7. By July, your campaign should be wrapping up. Cue celebration mode! Hopefully all your hard work paid off, and you're getting PAID.
August – September
Every comprehensive fundraising plan needs to allocate time to do the things you're raising money for!
8. Come August, you should have all the money raised for your trip. So what are you waiting for? Sign-up or register for the experience, and share with the people who got you there. Buy your ticket, nail down housing, and get totally pumped for your trip.
If you create a killer strategic fundraising plan, this part should be super straightforward. You've already done all the research — you know exactly what you need to pay for and how much. This is merely the execution.
9. You can use September to tend to any last-minute items or tasks that got away from you during the fundraising bonanza. It's also a cushion to make that final push to reach your fundraising goal. Sneak in an extra bake sale, send a final Facebook call to action, or start a 24-hour pledge drive. Tie up your loose ends with a nice little bow and off you go!
October – December
10. October is a great time to start to follow up with your homies who donated.Did your comprehensive fundraising plan include gifts, songs, art? Figure out who you need to send things to and start creating your donor gifts. 
11. Don't forget about the fundraising process in November and December. Even though the campaign is over, your story lives on. People invested in your journey, so find ways to keep them updated.
Successful strategic fundraising plans extend the narrative beyond the actual fundraising campaign, so think about how you can continue to share your story. At this point, send out the thanks and the gifts to the wonderful people who got you to the finish line.
Oh you should also take a hot minute to CHILL OUT. You've worked hard, and you deserve to bask in the glow of your expertly executed 12 month fundraising campaign. 
Start off 2020 right with your 12 month fundraising plan
FundMyTravel is the perfect tool for your strategic fundraising plan. Finding ways to make a difference in the world through travel is one of the most magical things a person can do for themselves and the world, so we want to provide you with as many resources as we can to help you fund that meaningful travel experience. 
We hope this fundraising plan example gave you some great ideas, and challenge you take it and run. What's YOUR 12 month fundraising plan?
Get the latest tips and tricks to create a killer strategic fundraising plan.
Sign up for the FMT newsletter!